Selling a home in San Mateo County can be one of the most stressful and complex decisions for homeowners.
With so many things to consider, it's no wonder that San Mateo County homeowners ask themselves when should I sell my home?
Where do I start?
In this blog post, we will answer these questions and provide you with some charts and statistics based on the last few years of data.
Whether you live in Daly City, Brisbane, South San Francisco, San Bruno, Millbrae, Burlingame, Foster City, San Mateo, Redwood City, San Carlos, or Belmont, learn more here!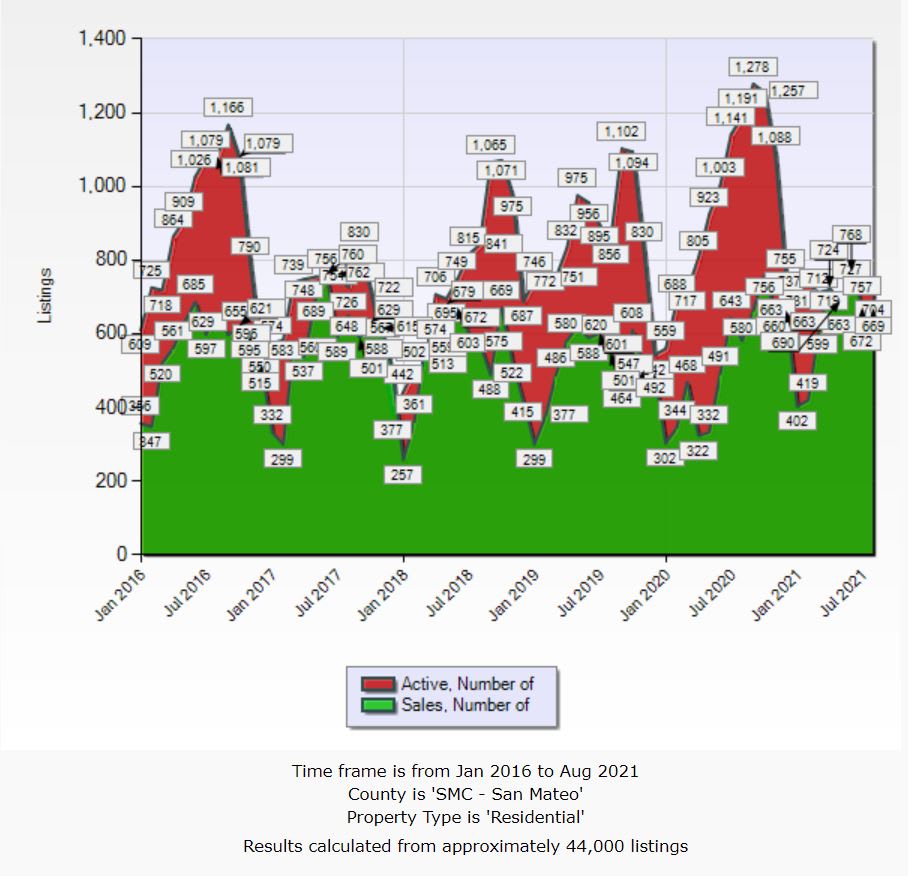 In this first graph, we see active properties for sale in RED vs sold properties in GREEN.
Annually during September-October, there are the MOST HOMES AVAILABLE FOR SALE. This suggests that buyers have more choices and typically diversifies interested parties.
Annually during June-July, there are the MOST HOMES SOLD. This suggests that the prior month is when MOST BUYERS get into contract and MAY-JUNE is the MOST COMPETITIVE TIME for a buyer.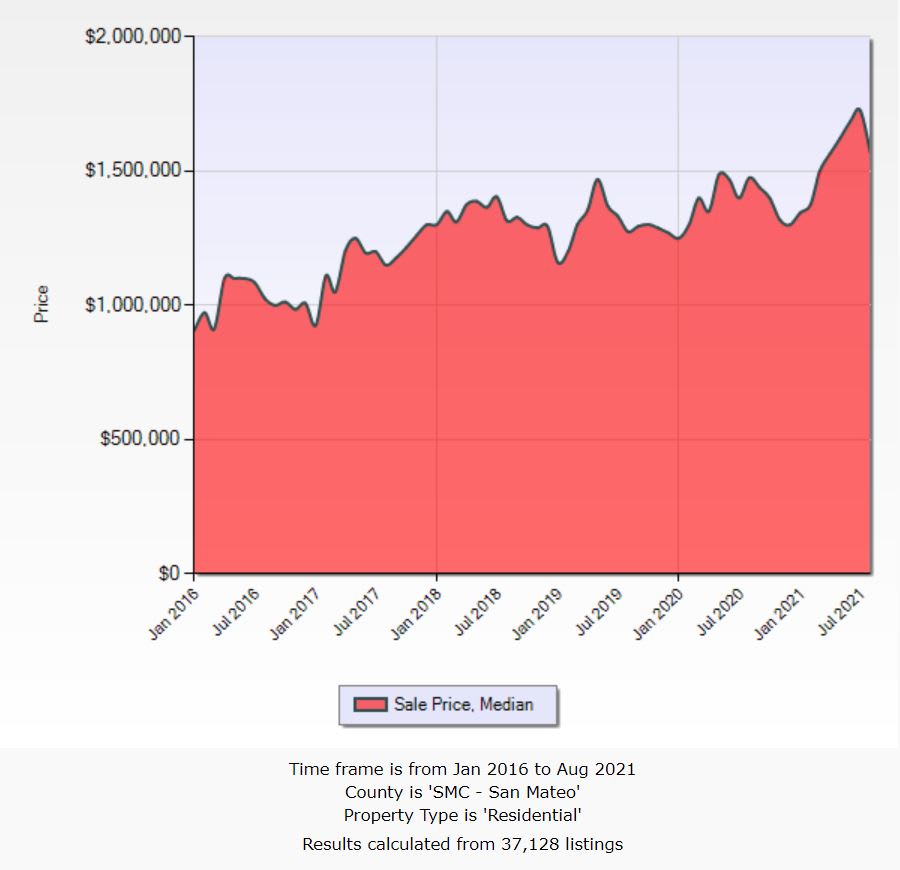 In this second graph, we see the peaks and troughs of the Medians sales prices in San Mateo County.
Annually between MAY-JULY we see the peaks (highest) of prices, while between Dec-Jan the troughs (lowest) of prices of sold properties.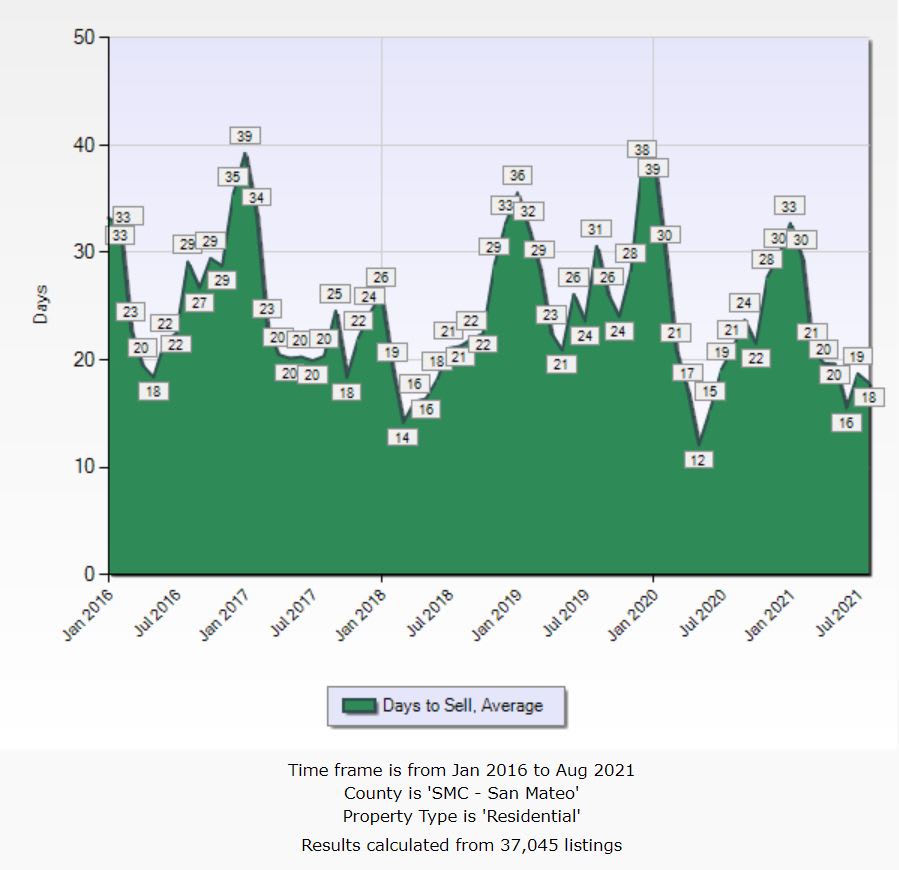 In this third graph, we see average Days on Market.
Annually the month of JUNE tends to be the month where homes sell the fastest. Keep in mind these are homes that had gotten into contract 20-40 days earlier in May.
Did you find this information helpful? Let us know!
Are you looking for more specific data for your city or situation? Contact us at 650.852.1400 or wilson@theownteam.com