Here is your end of May 2021 San Mateo County Update! Curious about how the local real estate market is changing? Here are the highlights curated for you!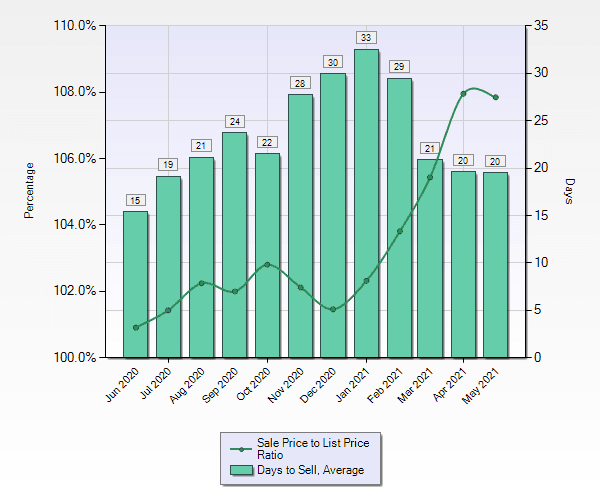 In this first graph, the list to sales price is matching what April 2021 ended at – 108% list to sales price. What this means – your average listing sells for 8% above the original listed price. This is the highest we've seen in the last 12 months.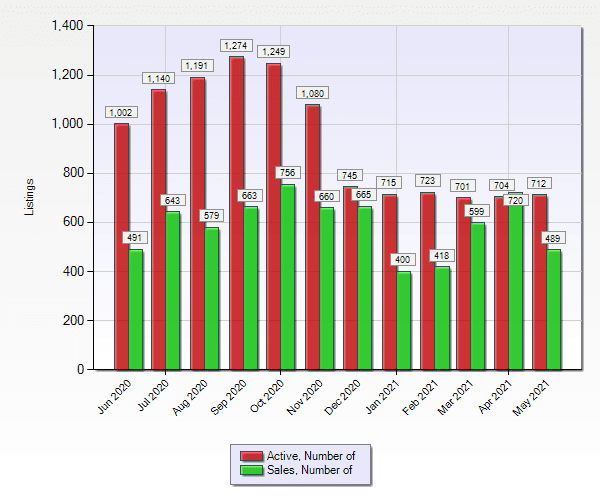 In this second graph, the available homes for sale (in red) is hovering right above 700 for all on San Mateo County. This is uncommonly low for any calendar year for May.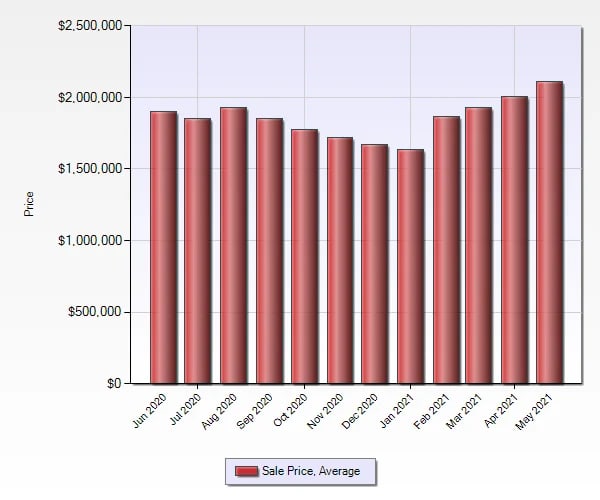 The average price for homes and properties in San Mateo County are, for the first time, above $2,000,000. We expect this to taper off as the summer months come to an end.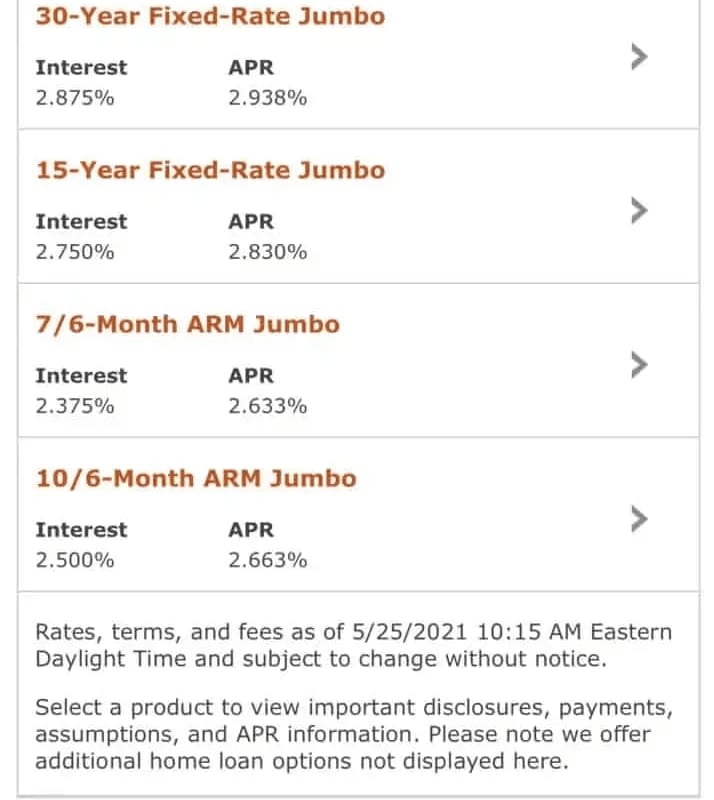 The 30 year fixed rate jumbo mortgage is currently at 2.875%. It has come down from 3.125% a few months ago. If you want to lock in a low rate, buy something soon!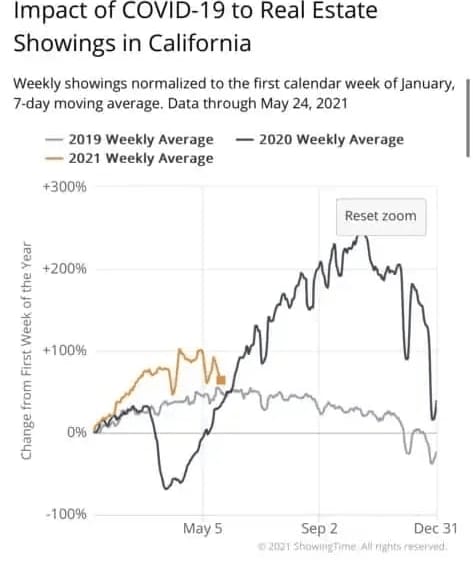 Showings in California are still trending above 2019 and 2020 markets during the same period.
We hope you found our market update helpful! Please reach out with any questions!