July's list to sales price for SINGLE FAMILY RESIDENCES & CONDOS/TOWNHOMES ended lower than the previous month under 107%. We expect more or less the same trend for the remainder of the calendar year for San Mateo County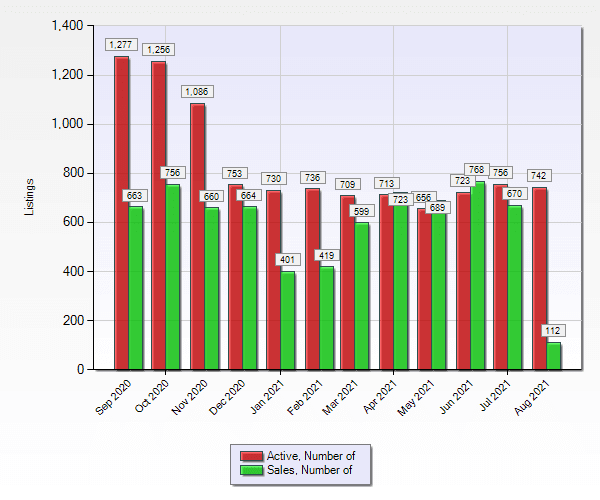 Inventory has picked up for SINGLE FAMILY RESIDENCES & CONDOS/TOWNHOMES however not as significant as previous years during the same time (end of summer). As of August 9th, the total number of sold for roughly 1/3 of the month is lagging significantly behind that of the previous month. The number of homes for sale is similar yet the amount of buyers looking to purchase as this time have decreased dramatically.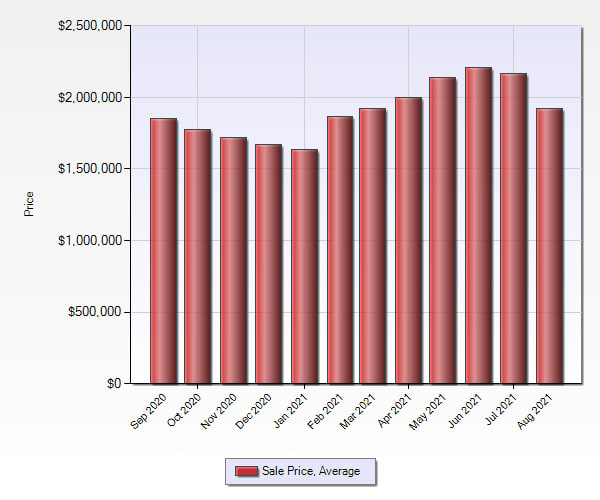 Prices in San Mateo County for all SINGLE FAMILY RESIDENCES & CONDOS/TOWNHOMES so far in August have fallen sharply from their peak in June 2021.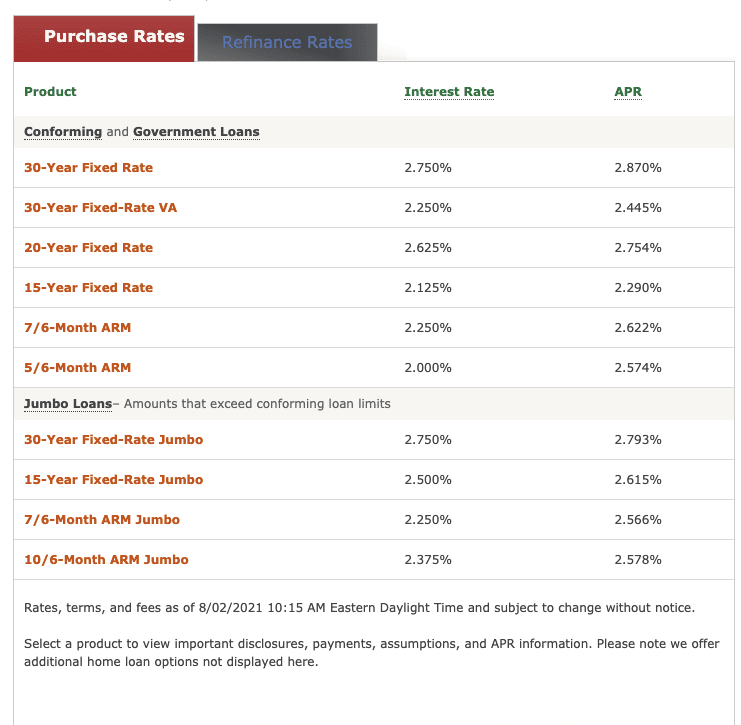 Interest rates have continued to remain low at 2.75% for a 30 year fixed rate jumbo mortgage.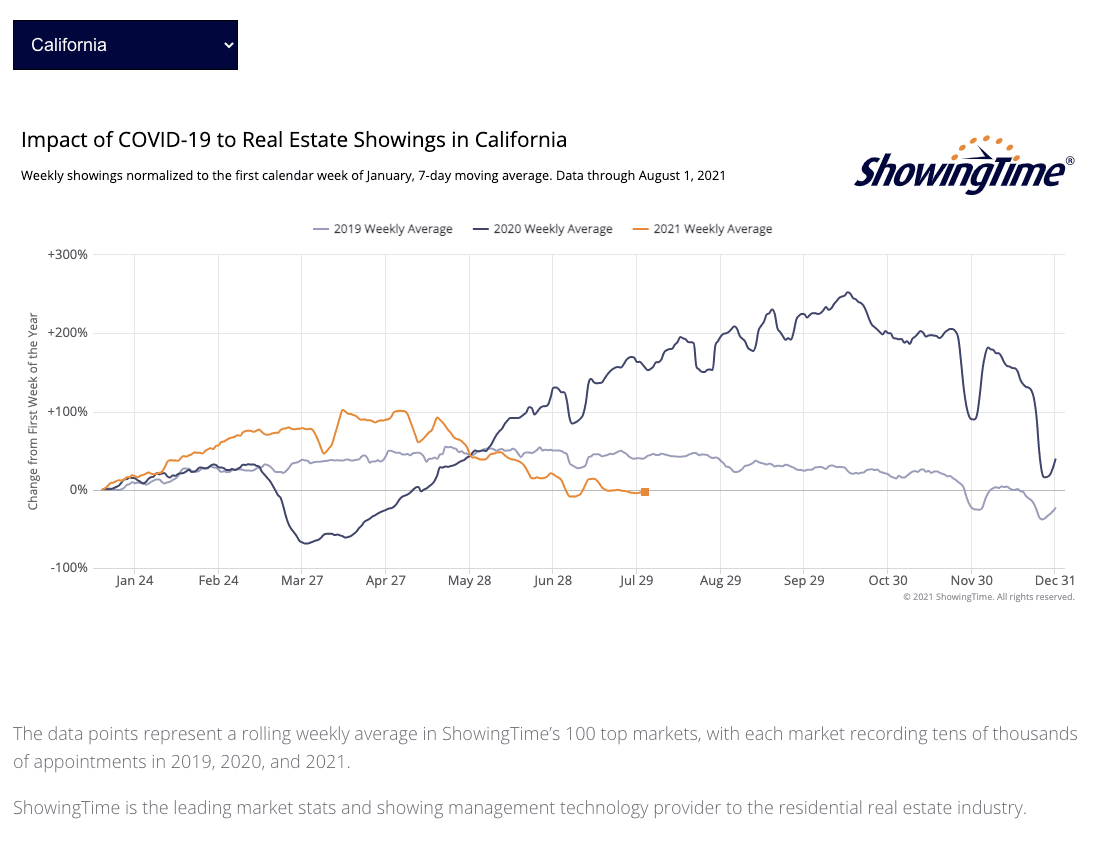 Showings in California tracked by Showtime show a continued decrease in the number of showings being conducted. We anticipate this to continue for the rest of the year.
We hope you found this market update helpful! Please reach out with any questions.